Dental care can be expensive, and we know that every financial situation is different. Dr. Jason Pujo and our team are committed to providing you with affordable dental care in Dracut, Massachusetts and surrounding areas. If you have questions about our financial options, please contact Merrimack Valley Dentistry at 978-957-1898.
For your convenience, we have also made arrangements for you to make your payments online. If you are interested in doing so, please click the Make A Payment button.
We accept the following forms of payment:
Cash
Checks
Credit Cards
CareCredit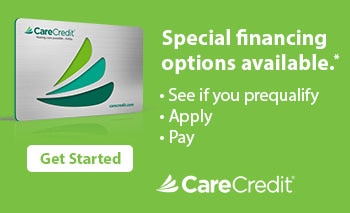 At Merrimack Valley Dentistry, we are your dental benefit advocates. We will file your benefit claim for you as a courtesy service.
Dental benefits can be difficult to deal with, because it works more like a coupon than anything else. Think of it as a type of financing plan – you pay into it, and they tell you how you can spend the money you have put into it. Each year you "use it or lose it." Your dental benefit company is under no obligation to give our office information about your policy, and confusion and slowing down the payment process is profitable for them.
Our practice accepts most benefit plans, and is in-network with:
Altus Dental
Blue Cross Dental Blue
Cigna
Delta Dental Premier
When you visit our office, we will work with you and advise you on how we can maximize your dental benefits so that you get the most out of your treatment. We want to ensure that you have an easy, convenient experience in all aspects of your dental care, and especially with regards to your dental benefits.
Please remember that it is your responsibility to get our office accurate, up-to-date information about your dental coverage before your appointment. If we have the most up-to-date information, it will help us maximize your benefits and help you understand your plan.
Before your appointment, review your policy and update the following information:
A change of your company carrier
Changes to your existing policy
Check that you have dental coverage (not just medical)
Update any changes to your name and address with both your carrier benefit plan and our office
For more information about our financial options and policies, please contact our practice today.