Our caring team of dental professionals at Merrimack Valley Dentistry is dedicated to ensuring that you receive the quality dental care you deserve in a friendly, comfortable atmosphere. We enjoy welcoming patients of all ages to our practice, and we look forward to helping you achieve and maintain a healthy, beautiful smile. Call us today at 978-957-1898 to schedule your appointment with our dentist, and to learn more about comprehensive family dentistry in Dracut, Massachusetts, and surrounding areas.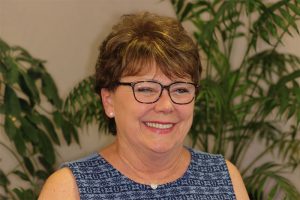 Maureen Tuttle, Patient Coordinator
Dr. Pujo's dental assistants makes all of our patients feel at ease. Since she started with us 35 years ago, she has been a trusted caregiver for all of our patients. Maureen graduated from Dracut High School and has been trained by professionals. She is married with 4 children and 3 grandchildren she loves to spend time with. She also enjoys cooking and mystery movies! She enjoys working with everyone, knowing our patients are receiving the best dental care available. Maureen says, "Many of our patients have been with us since I began, 35 years ago. They know they can count on me to understand their concerns and needs." She feels as though franchised dental practices "come and go," but Merrimack Valley Dentistry will be here to serve you because we do things right and we care.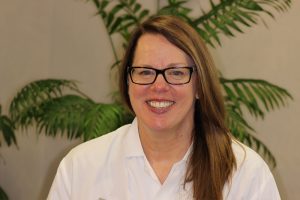 Pattiann Boisvert, RDH
Pattiann is a dental hygienist with over 20 years of experience and is a great asset to our patients and our team. She has been with the practice for over a year now. She has an Associate of Science in dental hygiene from Middlesex Community College and Northern Essex Community College. She has been married to her husband and best friend, Russel, for almost 20 years and they have two college-aged children, Joel and Julia. Outside of work, she is an avid reader and enjoys boating. Her favorite part of the practice lies in meeting our patients as it's "great to be able to meet people form the area that I live in." Pattiann also likes to connect with her patients and find what works best for their individual needs.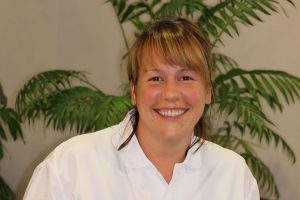 Bridget Martin, RDH
For two years, we have had the pleasure of Bridget's wonderful care in our office. She graduated from Mount Ida College with an Associate of Science Degree in dental hygiene. She currently lives in North Andover with her three children and husband of 14 years. She enjoys how well we work together as a team to make the office run smoothly and provide patients with the best of care. We truly appreciate Bridget at our practice.
Kayla Galante
Kayla is proud to be a team member at Merrimack Valley Dentistry since May 2018. She graduated from Mount Ida College in 2014 with a bachelor's degree in dental hygiene. Kayla is a registered dental hygienist who loves to help our patients in any way she can. She contributes to our practice's success by being a great team player. She provides our patients with quality dental care and ensures each and every patient we have is comfortable when they are in our office.
When Kayla is not helping our patients enjoy their appointment, she likes going to the gym and spending time with her friends and family. She enjoys spending time with her two nieces who are her world.
Magdalena Sahin
Magdalena has been our sterilization technician since September of 2018! She graduated from the University at Albany, SUNY with a bachelor's degree in human biology. She enjoys how friendly and caring our staff members are and how everyone loves seeing patients' smiles transform. Magdalena works with our team to maintain sterilization and storage of dental instrumentation and equipment. Magdalena is also originally from German and is the proud mother to a baby girl.
Erin Mallon
Erin has been the Patient Coordinator at our office since November of 2017, when she moved to the area. She effectively communicates what our patients may needs while also maximizing their insurance benefits. She is dedicated to making care affordable for patients. Erin also helps by scheduling treatments. In her spare time, she enjoys going on vacation, skating and spending time with her husband and stepdaughters.