144 Arlington Street, Dracut, MA 01826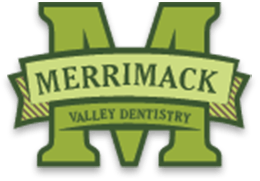 If you stay up all night soothing a child, then hang in there! You'll sleep normal hours again. To help you keep your baby's teeth soothed, we've amassed a tiny bit of information for you on dental care for babies. If you have any queries about this data, or if...
Read more »
Are you brushing twice a day and flossing once daily? If so, your smile is on its way to avoiding tooth decay and gum disease. But you can help your smile stay even healthier by adding an oral rinse (mouthwash) that is therapeutic in nature. An oral rinse is strictly...
Read more »
In order to be sure your smile is functioning correctly, you must continue to care for it as time goes on. Even though your teeth age naturally and wear down over time, you can make them healthy and strong by practicing effective oral health care habits. To work towards a...
Read more »
Dentures provide the benefits of having a good set of teeth after losing all or most of your original ones. Even so, dentures are not invincible. They are still subject to breakage and other damages. Here are some tips to help you keep them in good shape. First of all,...
Read more »
Every day is another opportunity to improve your smile. Your lifestyle habits, your dietary changes, your genetics, and just about every other aspect of your life in some way influence the health of your teeth and gums. To help ensure you have the proper oral health care for a perfect...
Read more »
If you're pregnant, congratulations! If you're thinking about becoming pregnant, congratulations in advance! This period of your life can be the exciting beginning of a new chapter. As always, and even particularly, it's critical to maintain your dental health when you're having a child because your habits are impacting the...
Read more »
The season of spooks and ghouls has come once more. Make sure all the monsters that prowl in the night stay concealed and don't end up causing real damage this holiday season. Of course, we are referring to the hidden oral hazards that can arise such as tooth decay, dental...
Read more »
Tooth decay and gum disease are two of the most serious and dangerous dental issues in the world today. Tooth decay occurs when plaque and bacteria erode the tooth enamel and create a cavity. If you don't get it treated early enough, the cavity can spread and damage the tooth....
Read more »
"I love mouth sores!" said no one ever. Mouth sores — from time to time defined as soft-tissue disturbances — in or around the mouth can be painful, unappealing and a potential signal of a more serious sickness. A number of of our patients have mixed up cold sores and...
Read more »
Are you searching for a set of dental crowns to bring your smile around? Restore your smile with a set of CEREC® dental crowns, veneers or fillings! If your teeth are cracked or chipped or damaged in some way, CEREC crowns and veneers can return the tooth to its original...
Read more »